PARCHET STRATIFICAT GRI (DIN LEMN)
Parchet gri este folosit mai ales in interioarele clasice si moderne. Culoarea sa iese in evidenta si se potriveste in toate camerele, amenajate in stiluri diferite (se potriveste perfect cu stilul vintage). Accesoriile potrivite iti vor permite sa creezi diferite amenajari. In functie de decoruri, interioarele care au parchet gri pot fi si calde si reci.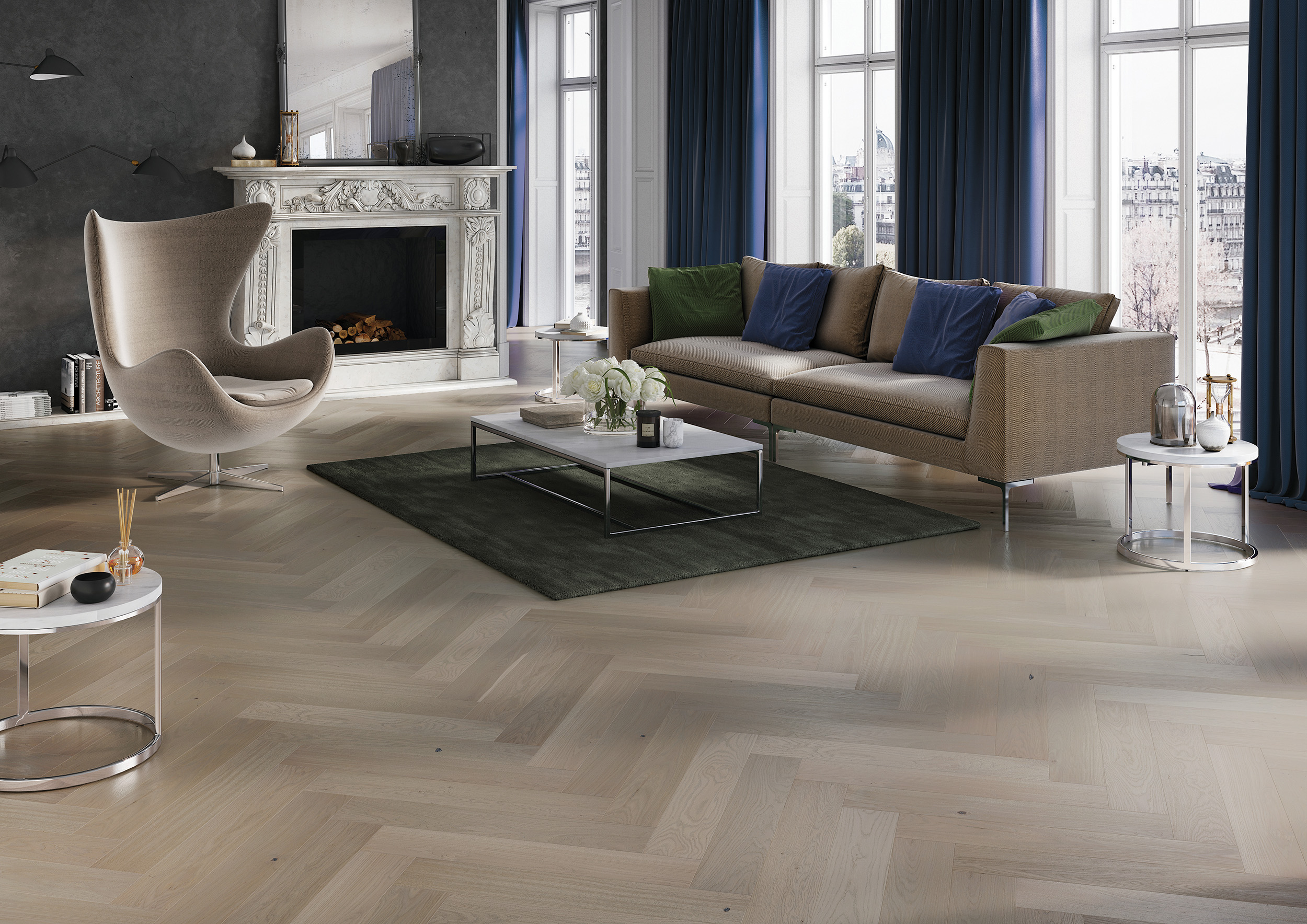 PARCHET GRI DE LA BARLINEK
Barlinek ofera o gama larga de parchet gri, disponibil in mai multe finisaje. Intre acestea enumeram:
Stejar Touch (colectia Senses) – placi de parchet gri lacuite cu lac mat. Model natural de lemn scos in evidenta prin lustruire. Numar mediu de noduri.
Stejar Cardamon Molti (colectia Tastes of Life) – parchet stejar gri, lacuit cu lac mat. Trei straturi pe placa (pardoseala seamana cu parchetul clasic). Numar mic de noduri.
Stejar Cardamon Grande (colectia Tastes of Life) – parchet gri, dublu colorat. Finisat cu alb si lac mat. Model frumos de lemn si numar mic de noduri.
Stejar Marzipan Muffin Grande (colectia Tastes of Life) – parchet gri frumos, asemanator cu placile solide. Vopsit intr-o nuanta frumoasa cenusie, scoasa in evidenta prin lustruire si lacuire.
Stejar Alabaster Grande (colectia Pure Vintage) – parchet gri unistratificat, intr-o nuanta de gri deschis, slefuit si lacuit cu lac mat. O pardoseala cu un caracter rustic, decorata cu numeroase noduri.
Frasin Platinum Grande (colectia Pure Line) – stejar gri decorat cu o granulare distincta si cu un numar mic de noduri. Placi de parchet gri acoperite cu lac mat.
Stejar Marzipan Muffin Molti (colectia Linia Decor) – parchet gri, triplu stratificat. Frumusetea sa este evidentiata suplimentar prin lustruire si lacuirea cu lac mat.
Frasin Platinum Molti (colectia Pure Line) – parchet gri, cu structura clara din lemn. Lustruit, finisat cu lac mat. Trei lamele de lemn pe fiecare placa.
PARCHET GRI – DAR, USILE?
O amenajarea cu parchet gri poate fi o provocare. Griul este o culoare dificila, dar, din fericire universala si contrar gandirii conventionale, il poti combina atat cu alte culori deschise, cat si cu unele culori inchise. Ia in calcu faptul ca usile nu trebuie sa se potriveasca doar cu parchetul gri, ci si cu peretii si cu mobilierul.
In cele mai multe amenajari interioare, placile de parchet gri sunt combinate cu usile maro inchis. Se combina bine si cu alte nuante de gri sau bej. Combinatia de parchet gri cu usi albe cu glasvand arata si ea bine.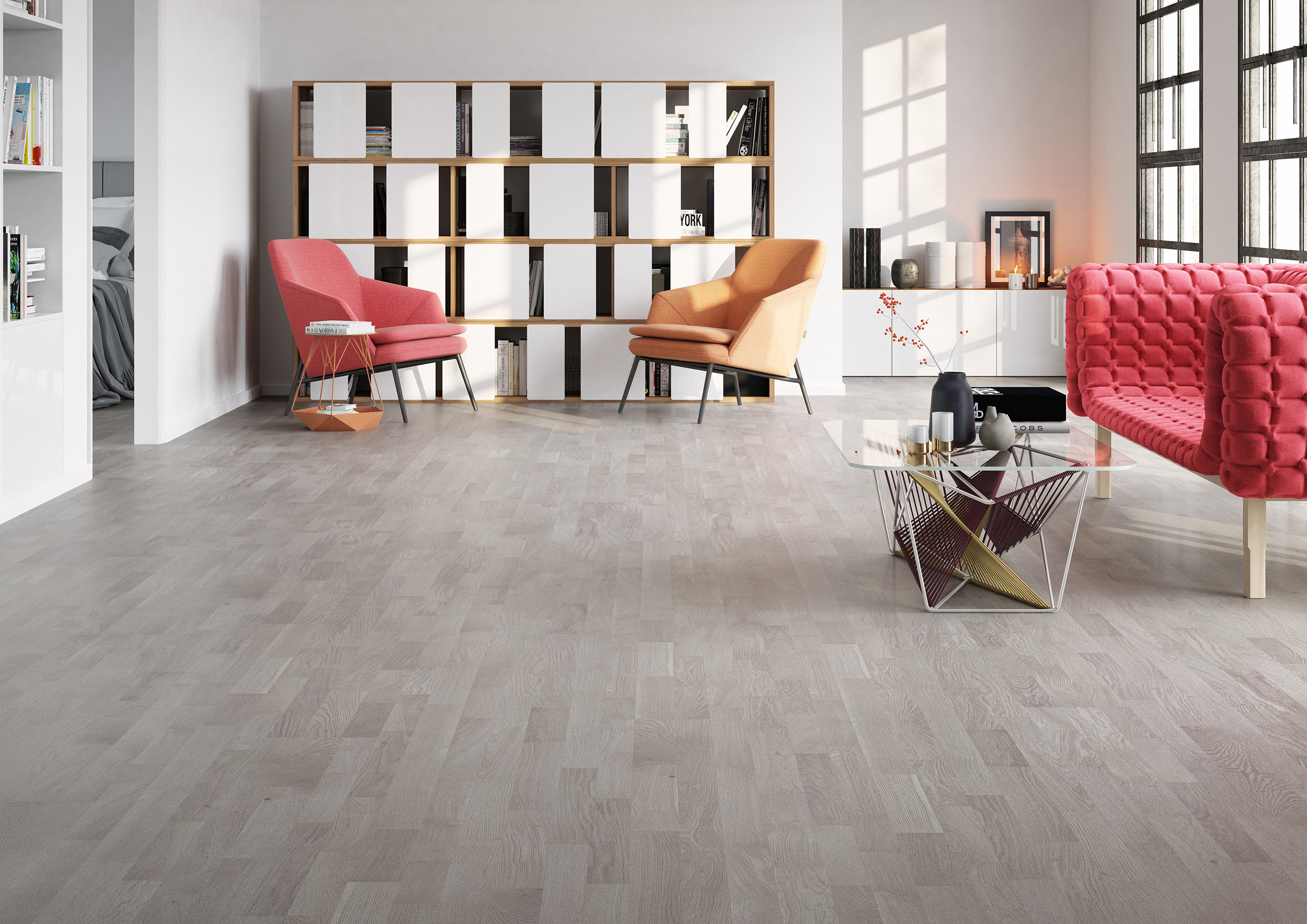 PARCHET GRI – CUM RAMANE CU PERETII SI CU MOBILIERUL?
Parchetul gri arata foarte bine in toate camerele. Parchetul gri in camera de zi arata exclusivist, dar merge bine si in dormitoare sau in camerele copiilor. Un parchet gri completeaza frumos mobilierul din bucatarie si ofera un plus de personalitate interiorului.
Mobilierul deschis la culoare se potriveste bine cu parchetul gri. Electrocasnicele par mai mici si mai usoare pe fundalul unui parchet gri. In acelasi timp, placile de parchet gri scot in evidenta mobilierul de culoare inchisa, spre exemplu pe cel wenge sau pe cel in culoarea nucului. Adauga o serie de accesorii usoare si deschise la culoare si camera va parea mai spatioasa si mai confortabila.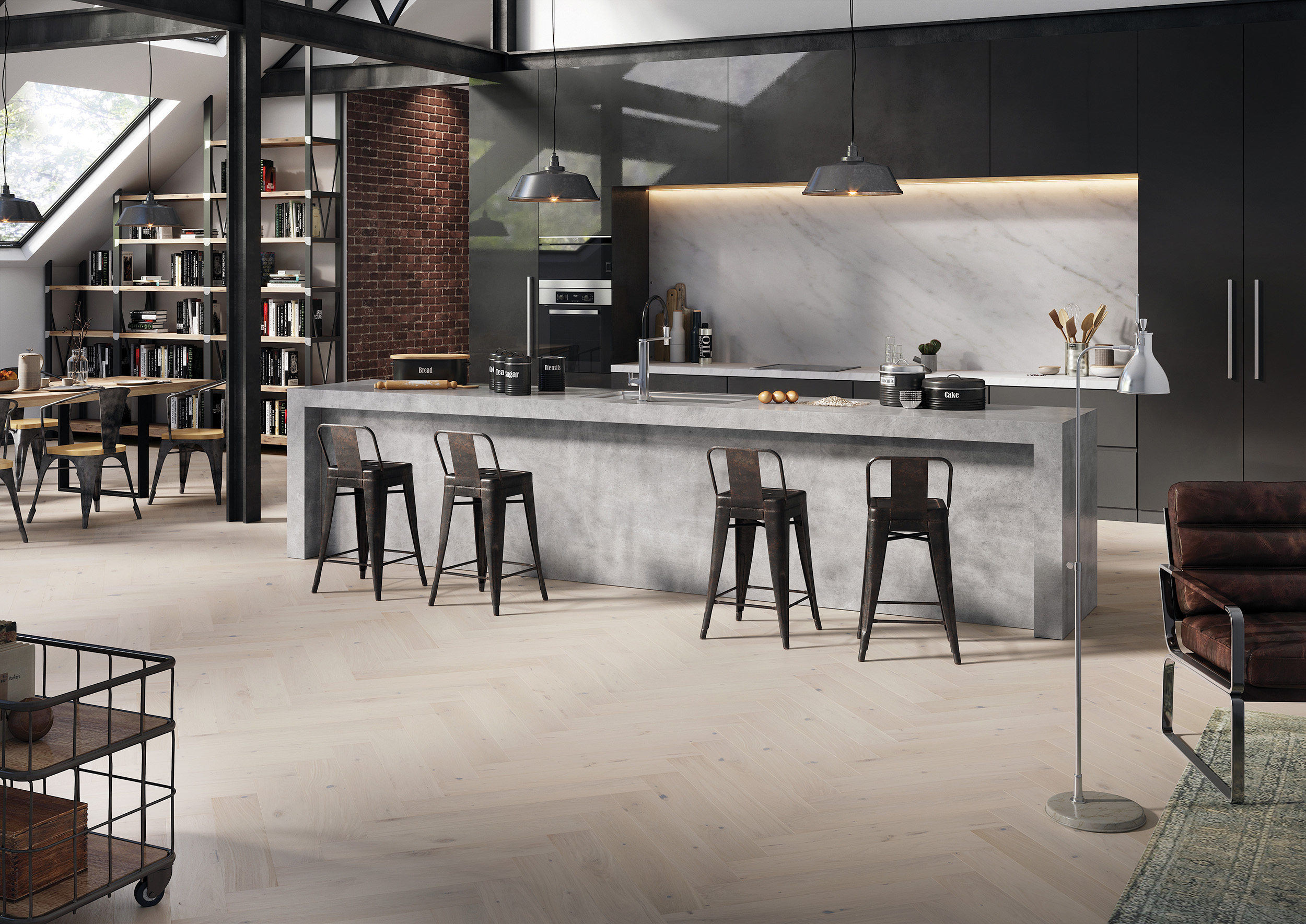 PARCHET GRI – CUM SE INGRIJESTE
Cum ingrijesti parchetul gri? Aspira-l regulat, iar din cand in cand, sterge-l cu un detergent special care protejeaza si revigoreaza lemnul. Petele de murdarie persistente pot fi indepartate de pe un parchet gri cu o carpa umeda si un detergent delicat din oferta Barlinek.
CELE MAI POPULARE TIPURI DE PARCHET STRATIFICAT DIN LEMN: