Barlinek la Târgul din SUA
Statele Unite sunt următoarea piață pe care Barlinek îşi prezintă oferta sa de pardoseli din lemn. Târgul The International Surface Event care se desfăşoară în Las Vegas (Nevada) reprezintă cel mai mare eveniment în domeniul pardoselilor din America de Nord.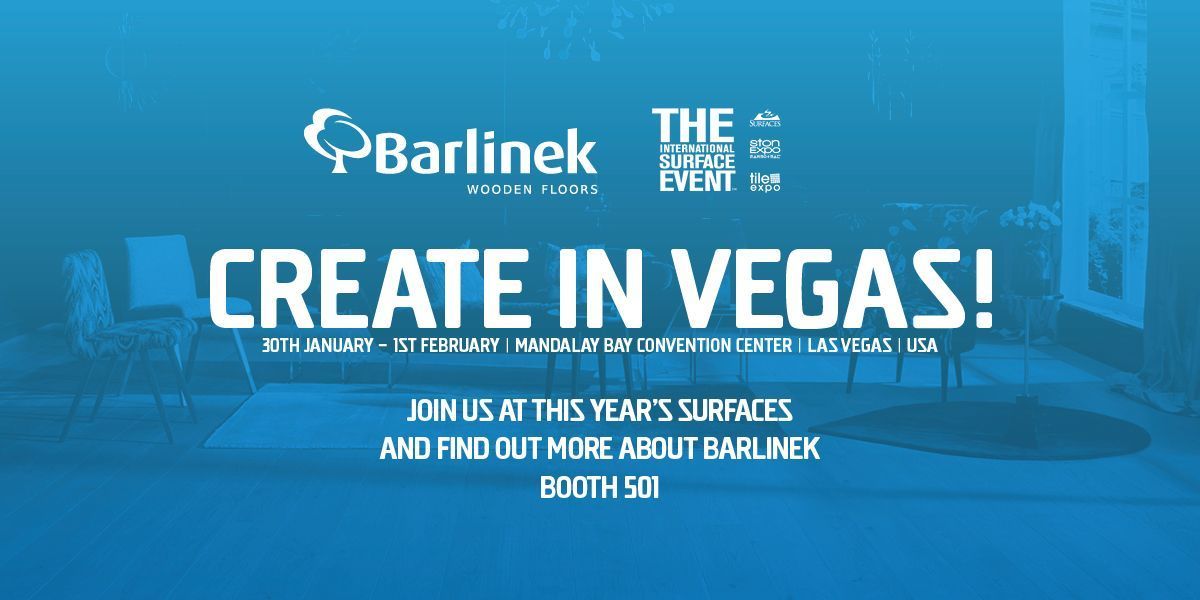 Târgul TISE care durează trei săptămâni, este locul în care se reunesc cei mai mari producători mondiali, lideri în industria lor. În acest an, printre expozanți, nu a putut lipsi compania Barlinek, ale cărei potenţial anual de producţie atinge 12 milioane metri pătrați de pardoseli din lemn, ceea ce o plasează printre cele mai importante companii din lume. Produsul emblematic al companiei, Lamela Barlinek (ang. engineered wood), este vândut în 55 de țări de pe 5 continente.
Standul va prezenta colecția "SENSES", pardoseli colorate cu un design special din colecția "Tastes of Life", precum și oferta de catalog: Pure, Life și Decor.
Statele Unite reprezintă următoarea piață spre care Barlinek se orientează, aderând în acelaşi timp la Asociația World Floor Covering Association.
Vă invităm să vizitați standul expozițional!
Unde: Centrul de Congrese Mandalay Bay, Las Vegas, Nevada 89119, Statele Unite
Când: 30.01- 01.02. 2018.
Standul expozițional Barlinek: 501
Vino – Descoperă – Simte!