ateliere
17 – 19 august, anul curent Barlinek Instytut of Design împreună cu proiectele care s-au calificat la cea de a doua etapă a concursului wraz "Kreacje z Natury 3.0" ( "Creații din Natură 3.0" ) au vizitat Fabrica Barlinek. Ediția din acest an a fost unică, deoarece pentru prima dată a obținut rangul internațional, pentru că au fost invitați proiectanți din Rusia, România și Ucraina. Odată cu începutul zilei, participanții au luat parte în mod activ la partea cea mai interesanta a competiției, care erau ateliere meșteșugărești. În timpul șederii de trei zile în Barlinek, participanții au avut posibilitatea de a cunoaște procesul tehnologic de producție a parchetului Barlinek, să simtă materia primă cu care apoi au lucrat, și să petreacă timpul într-o atmosferă incredibilă, care a fost creată de oamenii prezenți la atelier.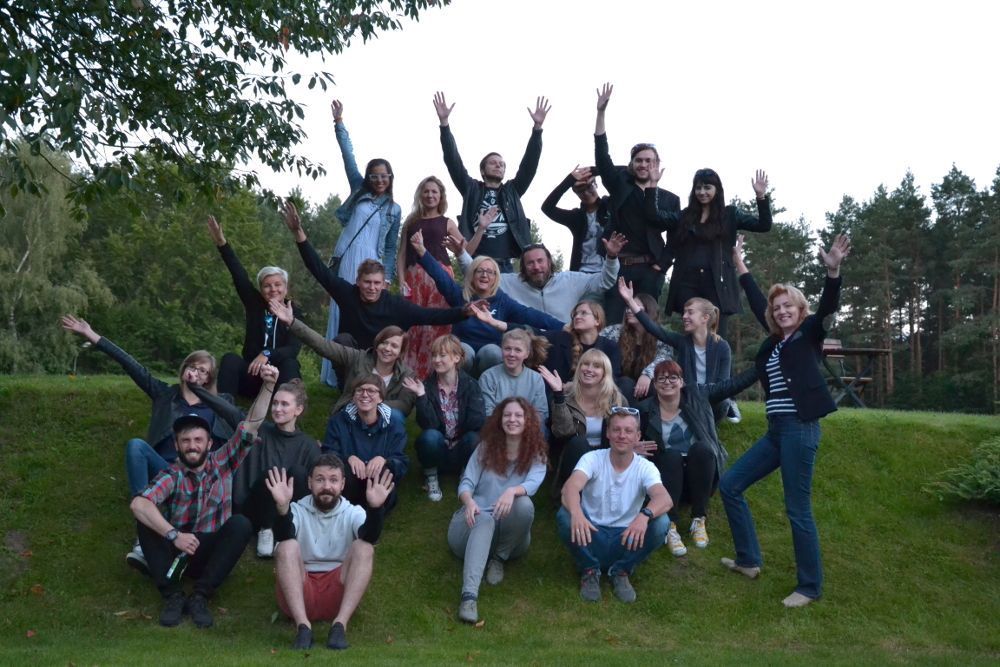 Sarcina celei de a treia ediții a fost crearea unui parchet al viitorului. În timpul atelierelor fiecare participant a putut crea elemente de parchet care vor fi prezente în viața noastră peste 10, 20 de ani. Participanții au avut posibilitatea să aleagă, să simtă structura lemnului 100%, căldura acestuia, stabilitatea și să cunoască potențialul pe care îl oferă această materie primă. Apoi, datorită experiențelor realizate – de la vopsire până la modificarea texturii și a formei elementului de parchet, să găsească calea pentru realizarea prototipului elementului de parchet proiectat în prima etapă.
Soluționarea concursului va avea loc în Octombrie în timpul galei concursului Łódź Design Festival.
Barlinek Instytut of Design este un program de colaborare cu arhitecți și proiectanți de interioare. Concursul "Kreacje z Natury", nu ar putea să se desfășoare fără persoane, cum ar fi proiectanții care intră în componența grupului JURY – Przemysław Łukasik, Agnieszka Stefańska, Iwona Gach, Tomasz Błuszkowski, sau din compania SAICOS, care i-au sprijinit pe participanți cu cunoștințele și experiența są în domeniul de nobilizare a lemnului, a protecției și conservării acestuia. Să nu uităm de mentorul medial al concursului, și anume de revista de idei frumoase – Design Alive.
---